Sellxed Plugins im Shopware Marketplace
sellxed Plugins are now available at Shopware Marketplace
What's new
In the future, the plugins can be installed in your shop via one click and you will also receive a test license via the Shopware store.
New price model in Shopware Marketplace. The plugins are only available in the rental model. If you want to buy once, you can still purchase the plugin online in the sellxed Online Shop. In other words, if you want to continue to pay once and benefit from the discounted renewals, then in future this will only be possible via order in the sellxed Shop.
Installation guide
After the release the new version can be downloaded via My Purchases / My Orders directly from the backend of your Shopware store. This causes a new plugin to appear in the Plugin Manager.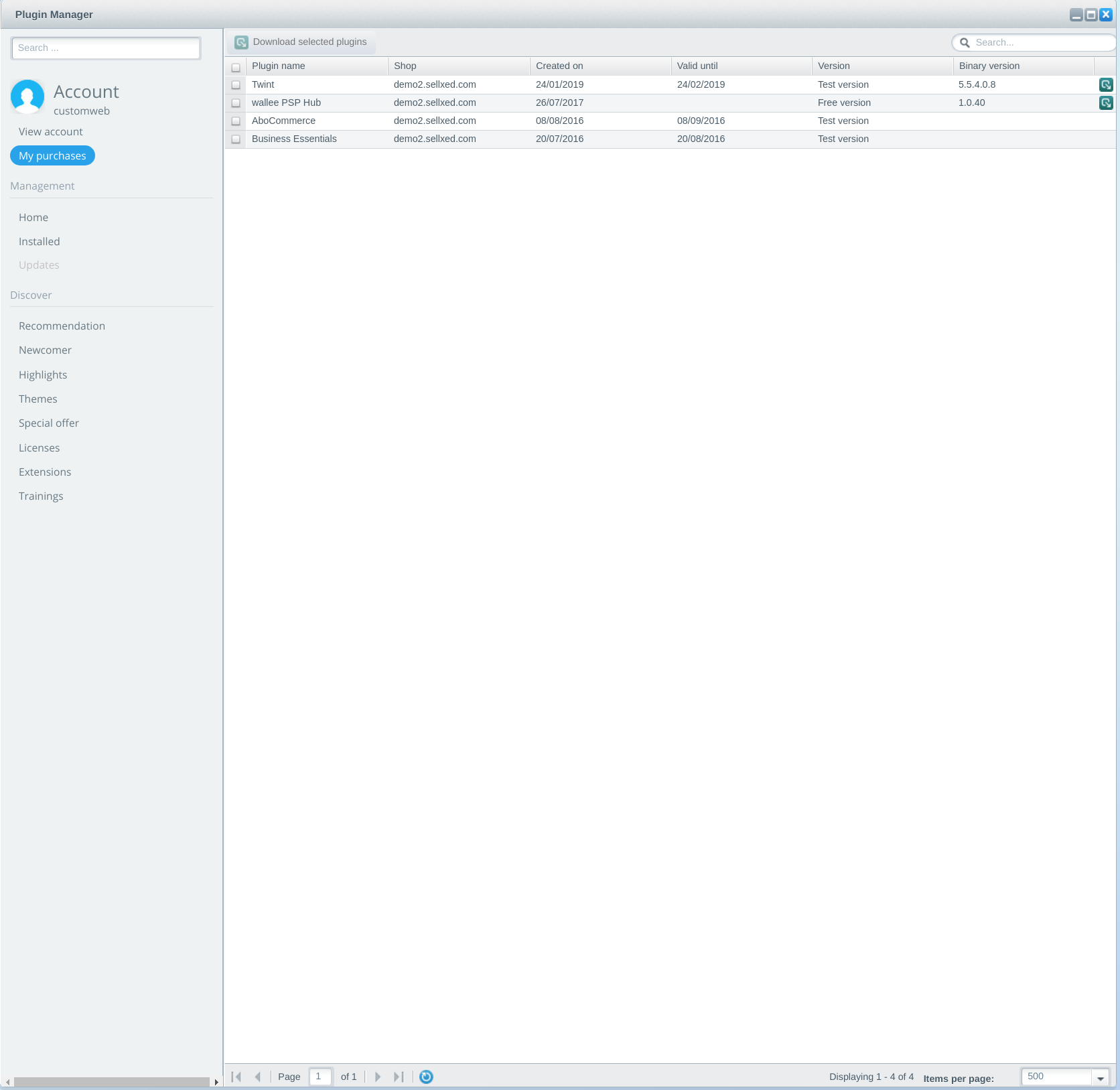 Once the plugin has been downloaded, please follow the steps below in the order given:
Deactivate existing active plugin from the sellxed Shop.
Install and activate new plugin.
Empty cache completely and recompile theme. If 'Java Script required' error occurs during checkout, repeat this procedure.
Uninstall the old plugin and remove the files. Information about the files to be removed can be found directly in the manual of your sellxed plugin.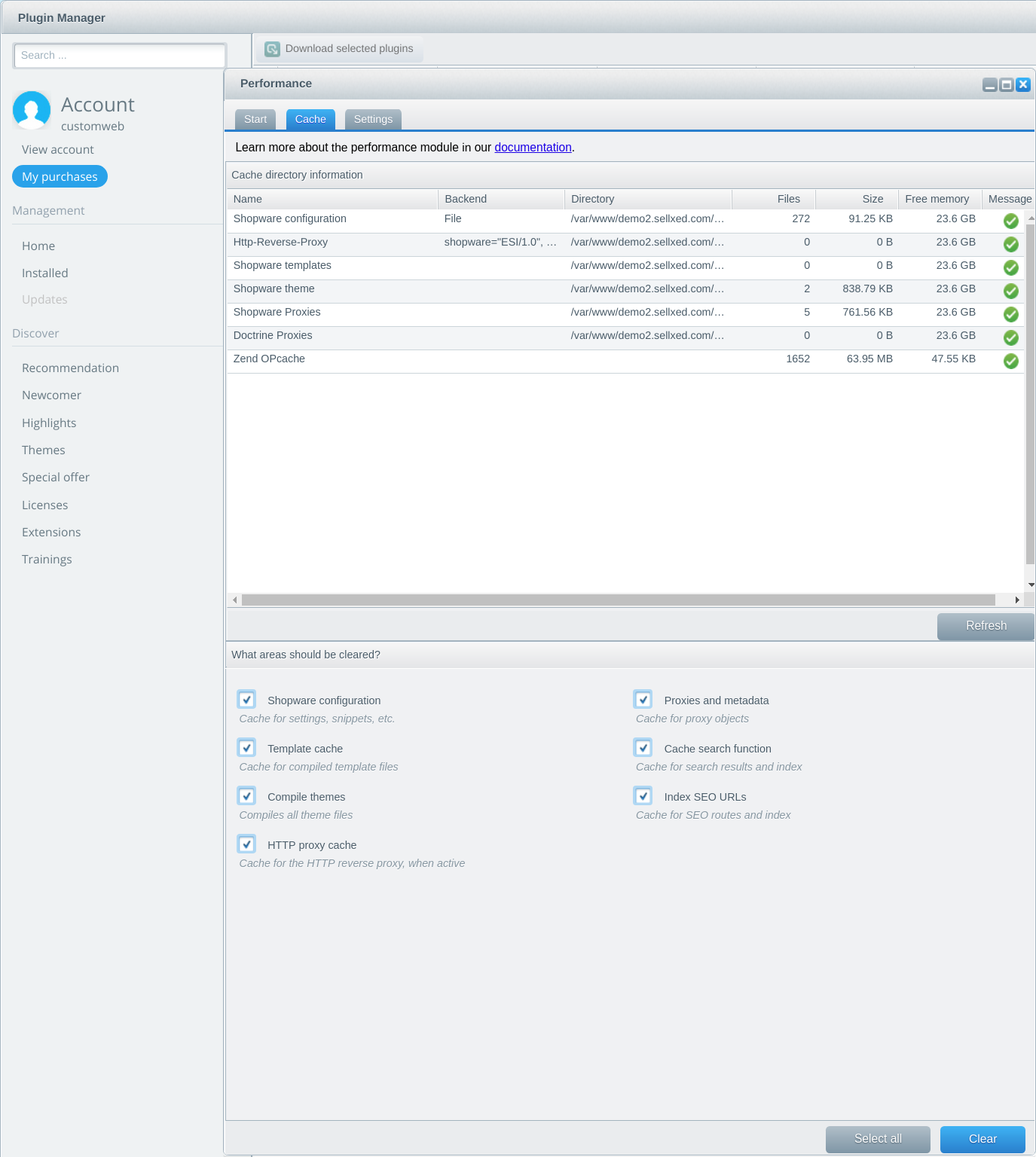 ---