Subscription Manager News – Subscription Manager Version 2.x Published
The Subscription Manager enables you to sell products in recurring time periods.
3 Reasons for the Usage of Subscriptions:
1. Subscriptions encourage customer loyalty because of its possibility to process recurring orders automatically
2. The Subscription Manager is very easy to set up
3. The conversion rate can be increased
Basically, there are two types of subscriptions. One subscription type for digital goods and one for physical goods. With physical goods, an actual delivery of goods takes place. In the case of digital goods, the only thing that happens is that the chosen payment method is charged.
Up until today there are not many suitable solutions regarding physical goods, which contact merchants and customers when a delivery has to be initiated. The sellXed Subscription Manager solves this problem by creating a new order automatically. The Subscription Manager is also in charge of the automatic charging and payment method updates.
Handling of the Subscription Manager:
For the merchant:
With the Subscription Manager you have the possibility to create easy, configurable, virtual products and bundles as a subscription.
After the installation of the module, a menu tab appears through which you can choose the billing interval.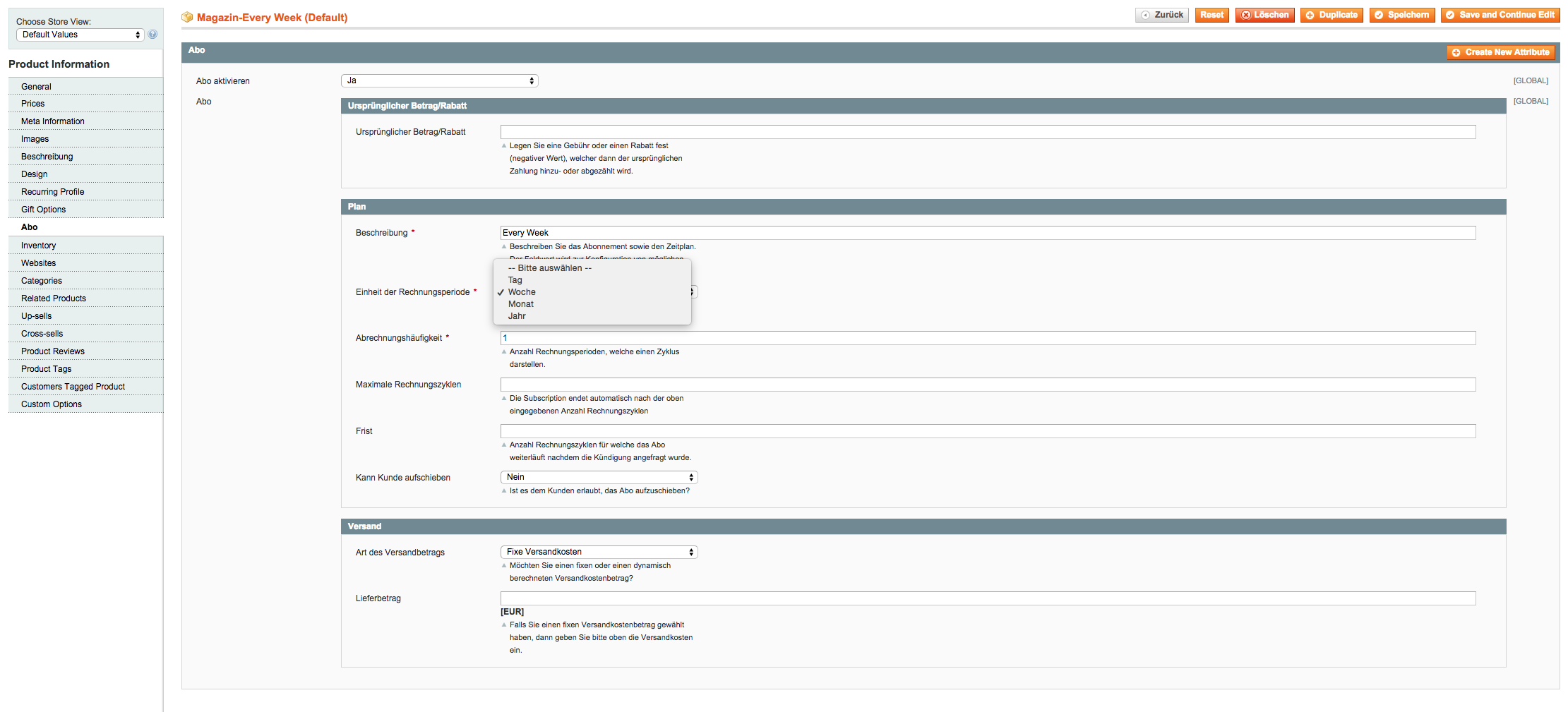 The charging of the payment method happens automatically if the payment method allows to process recurring orders easily. This is possible with direct debit, invoice and credit cards. However, the Subscription Manager can use all payment methods for subscriptions. If the customer can't be charged automatically, he receives an e-mail with the payment link. The subscription is paused until the payment is processed.
The module takes also care of expired payment methods. If a payment method like credit card can't be charged any longer, the customer receives an e-mail to remind him to update his payment information and data. This feature is, because of its complexity, only possible with the sellXed payment modules and the Subscription Manager.
For the customer:
The Subscription Manager creates for the customer automatic and convenient a new order. If the payment fails, the customer receives an e-mail. With this e-mail the account data can also be updated.
The customer can maintain his subscription directly from his customer account. There he can pause and cancel the subscriptions. The merchant sets the cancellation period directly in the product.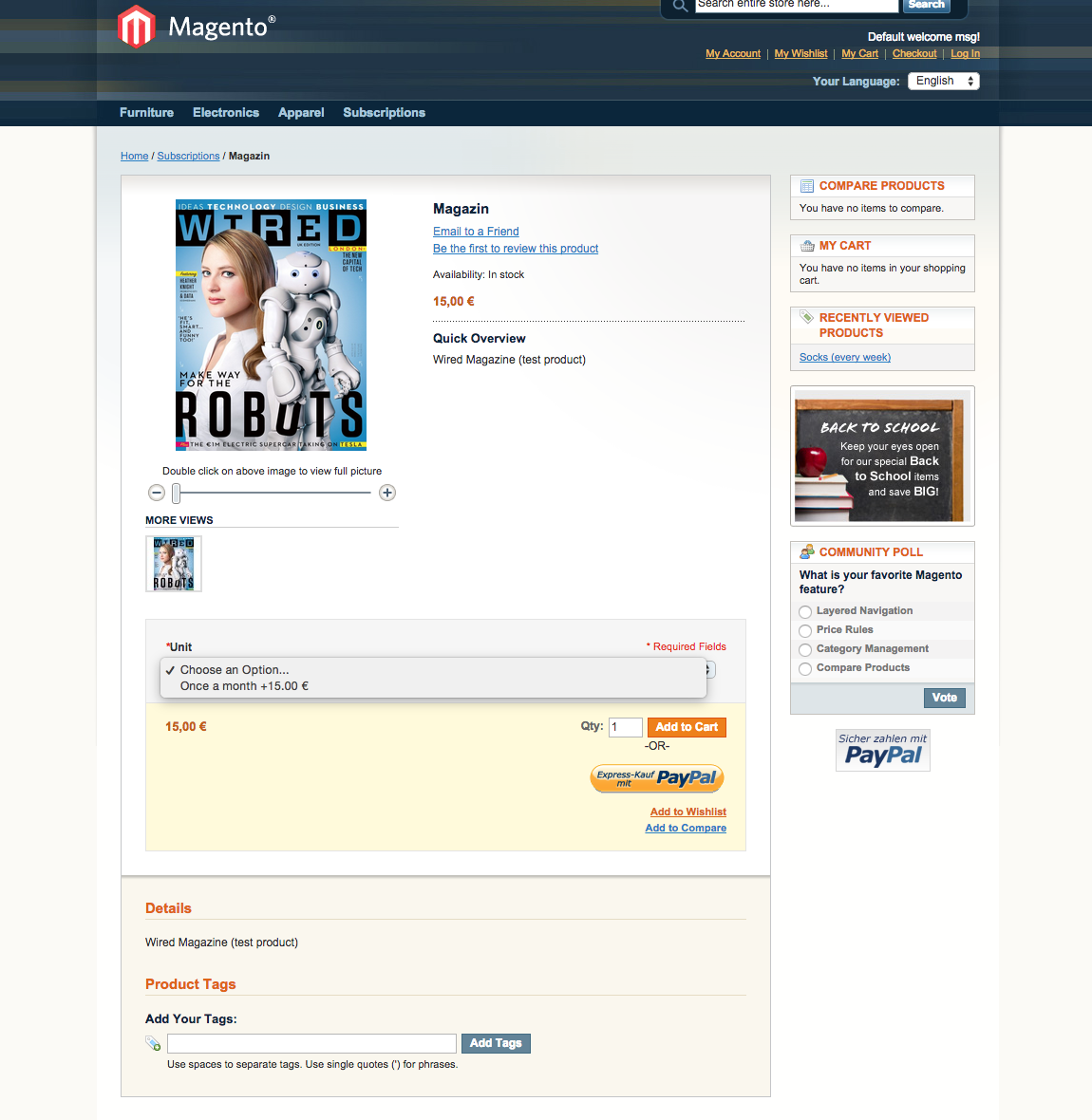 Innovations in the Version 2.x
In the version 2.x we optimized the Cron handling and improved the subscription intervals. This enables you to test the Subscription Manager live if you create a subscription for 5 minutes and verify whether it runs in the live mode.
Additionally the customer will be informed about the next delivery interval of his subscription. The customer will be contacted before the subscription is renewed.
---