TWINT app switch released
What is new?
With this new browser to app switch feature, it recognizes the device that is used as well as the TWINT app installed (depending on the banks).
Just click on the PAY button in the shop and the TWINT app will automatically open for the payment.
This feature is very important due to the increasing number of people shopping on mobile devices.
Before it was very hard to buy products via TWINT on a mobile device as it was necessary to manually switch to the TWINT app and enter the code.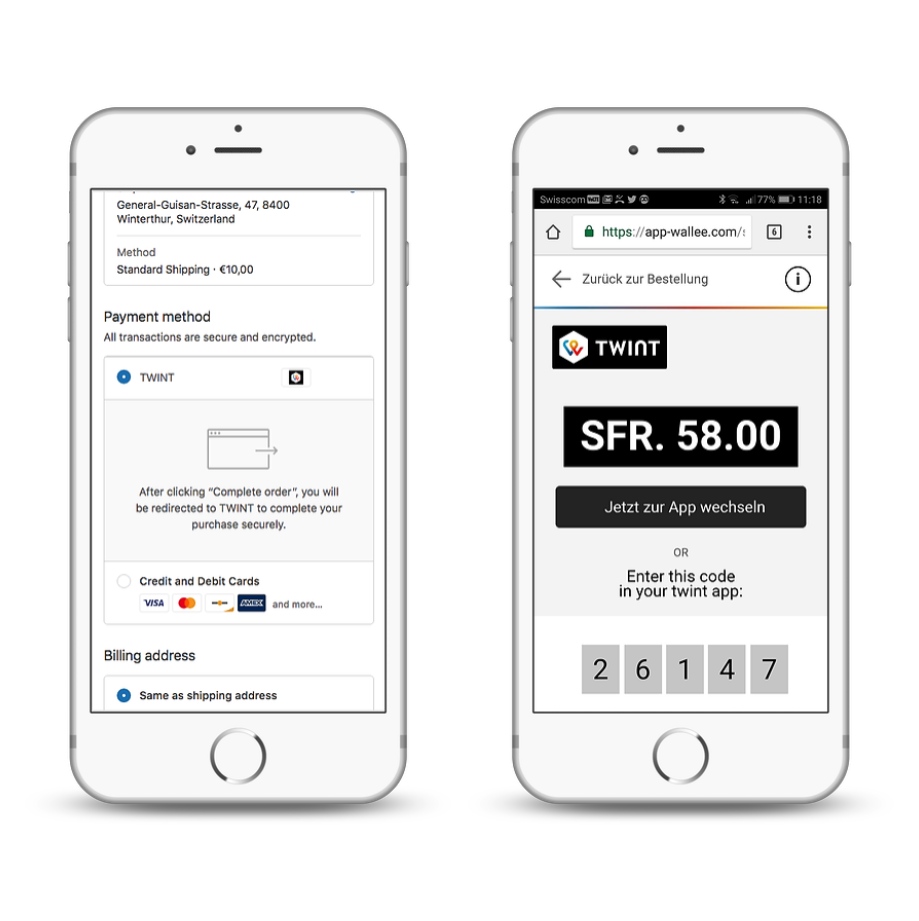 Benefits
This new feature decreases the number of abandoned orders due to the additional step of manually opening the app and entering the code that was previously necessary.
This simplified and automated switch to the TWINT app drastically increases your conversion rate.
Requirements
To be able to have this new feature available in your shop, you should update the TWINT payment module to the latest version that you can find on your Sellxed account in the section My Downloads.
Demo
We have set up a demo environment for you to test this new feature from a mobile device.
Sign up / purchase
If you do not yet use our TWINT payment module in your store, you can sign up instantly and purchase the module directly from our shop.
Once you have purchased the module, it will be instantly available for download in your Sellxed account.
Questions
In case of questions, please contact us.
---