The Seamless Embedding in Your Shop
As an upgrade to the Payment Page, payment information can be entered directly in your shop by using Hidden Authorisation. The customer will no longer be directed to an external site but stays on the merchant's page during the entire process.
In the case of Hidden Autorisation the customer directly enters all data directly in the merchant's shop and then clicks 'confirm'. The form is subsequently sent - in the background - to the Payment Service Provider. No PCI-relevant data is saved on the server and the implementation therefore remains fully PCI-compliant.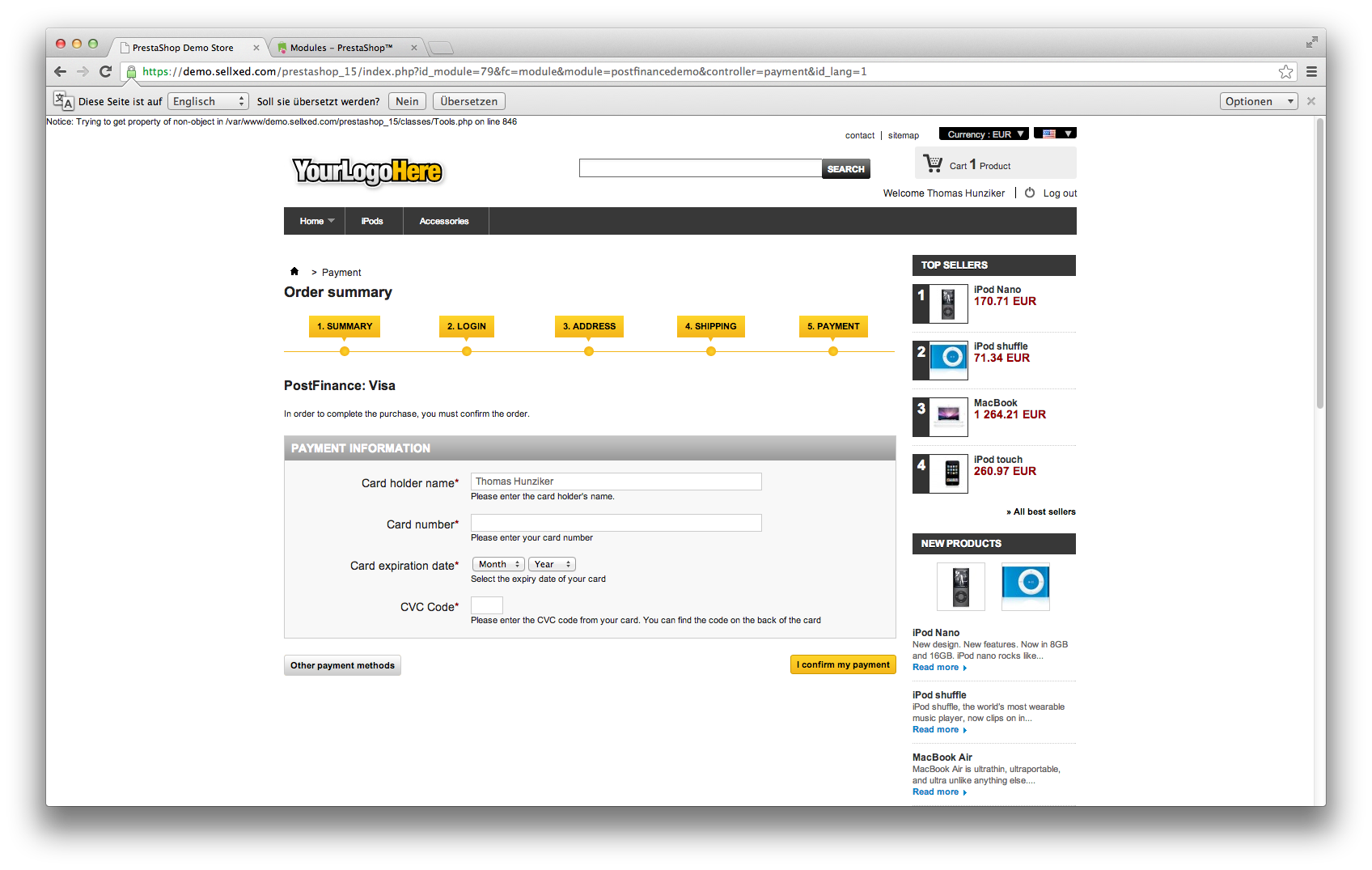 Does Your Shop System support Hidden Authorisation?
An intermediate storing of credit card information necessitates the fulfillment of further requirements in regards to server infrastructure and shop software. Furthermore, a PCI-certification brings with it regular security checks and additional costs. The authorisation via Hidden Autorisation does not lead to any saving of credit card data and therefore no certification is necessary. The data is transmitted directly to the Payment Service Provider.
However, the integration via Hidden Authorisation requires additional technologies on the side of the payment extension as well as at the PSP. To find out if integration is possible with your Payment Service Provider, please look at the detailed product description of your sellXed payment module. In case of uncertainties or questions, we are gladly at your disposal.