The sellXed Complementary Support covers urgent adjustments with guaranteed SLA as well as the tailoring of modules according to your needs.
Coverage
The Complementary Services are the ideal addition to our Standard Support. The Complementary Services can be booked in our shop as needed. With our Complementary Support we offer additional assistance and consulting regarding payment in general.
Furthermore, we adapt our modules according to your needs and eliminate compatibility issues with other modules directly on your servers. Along with the individualisation of our modules you have the option to book our Express Service as well. This service provides immediate intervention on your systems within the SLA to minimise the disruption time of your shop.
Possible adaptations covered by our Complementary Services could be:
Individual consulting and training via remote service software
Adaptations to templates or functions according to your concept
Express Ticket processing under guaranteed SLA
If you have any questions regarding our Support Services, we are glad to assist you.
Booking the Complementary Services
All Complementary Services can be purchased in our shop here: https://www.sellxed.com/shop/en/sellxed-zusatz-support.html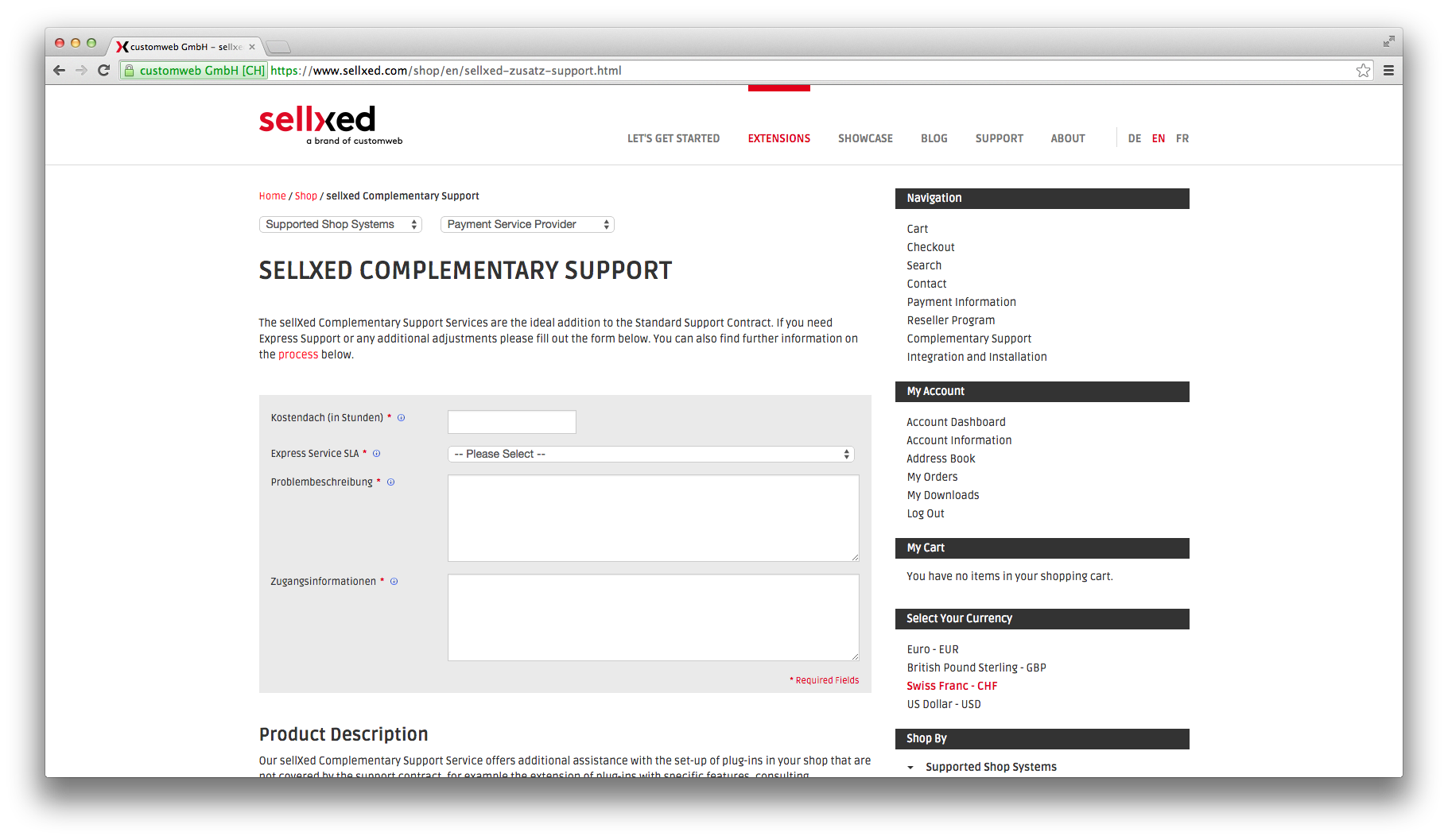 Fill out all the blanks as precisely as possible. Once the order has been received we will contact you immediately in order to discuss the following steps. The service cost is calculated with regard to the effective efforts. You have the option to define a cap of expenses which we will not exceed without consulting you before. Therefore, there will only be an initial audit on your credit card without charge. You will only be charged according to the effective expenditures of time once work is completed to your satisfaction.
SLA and Response Times
Our Express Support provides immediate intervention and a solution for your problem during our business hours. We guarantee to respond within one hour once your request has been received. Immediately, one of our technicians will attend to the problem directly on your server to find a solution as quickly as possible.
All details concerning our SLA can be found in our GTCs.