Installation and Integration of the sellXed Payment Module
SellXed makes wants to make it as simple as possible for you to accept credit and debit card payments in your shop. For this reason, we provide you with a comprehensive installation manual.
The installation manual is located in the same folder as the payment module itself. The latest version of the manual is also accessible in our shop directly on the product page.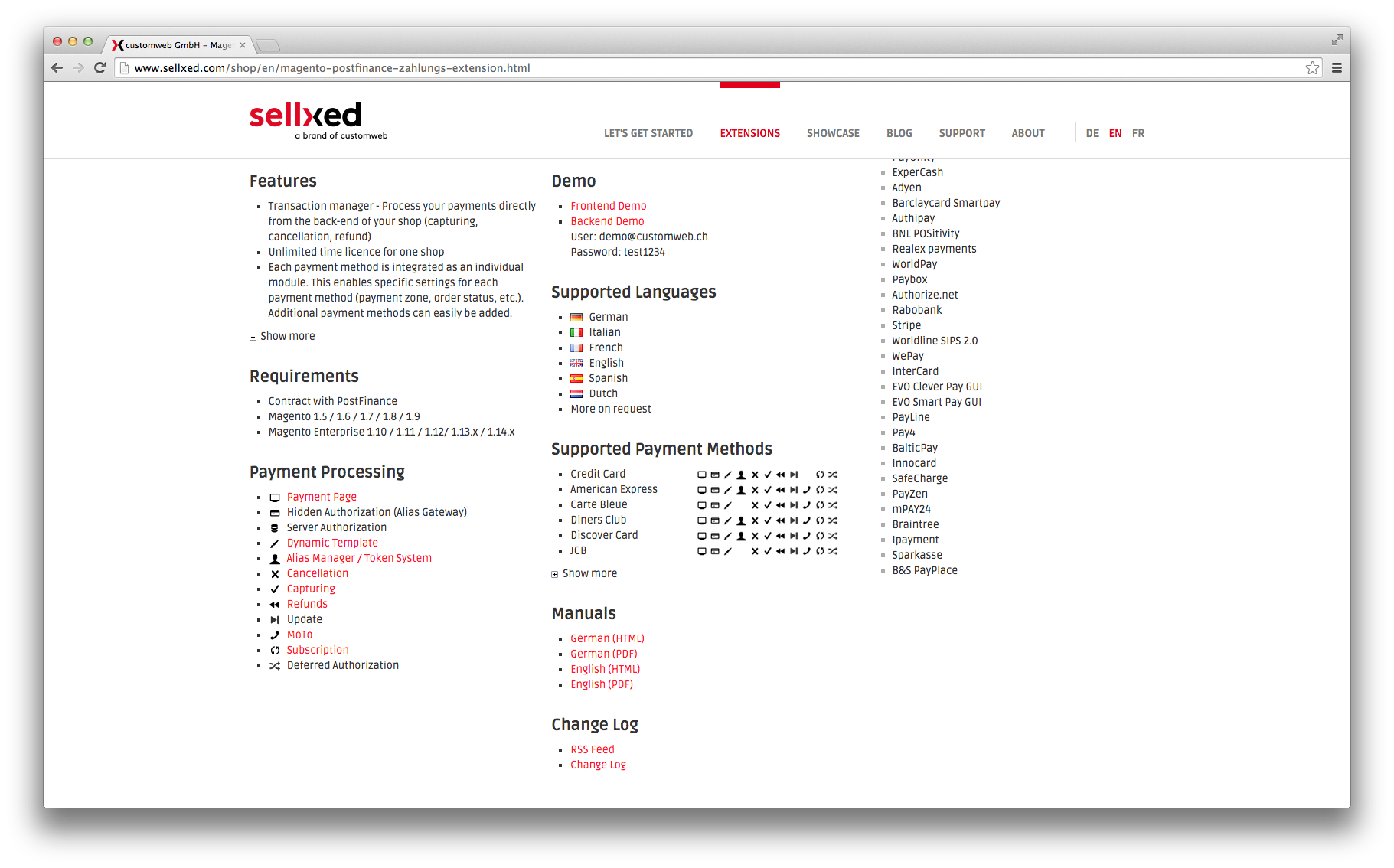 Outsource the Integration
If you don't have the patience and time to do the installation yourself you can always have us do it for you - no problem. For this, please choose "with installation" during your order of the module.
After completion of the order you will be requested to send us the necessary access data for the installation. We will then install and configure the module within a maximum of 2 work-days. In order to increase the security, we ask you to transmit the access data via the secure contact form. Your data is only accessible to our employees and will be treated strictly confidential.
The installation service includes:
Installation of the module in the shop
Configuration of the module in the shop and with the Payment Service Provider
Testing of the module
You can also order the installation service at a later date. To do so, please orderthe integration service online.