Test credit card data
We recommend that you test your installation thoroughly before you start. The test cards can be found in the manual for your plugin in the chapter Testing.
Test data
We have structured the test data for the individual PSPs directly in the manual for the manual. You can get it in the .zip after purchasing the module or on the article page under instructions.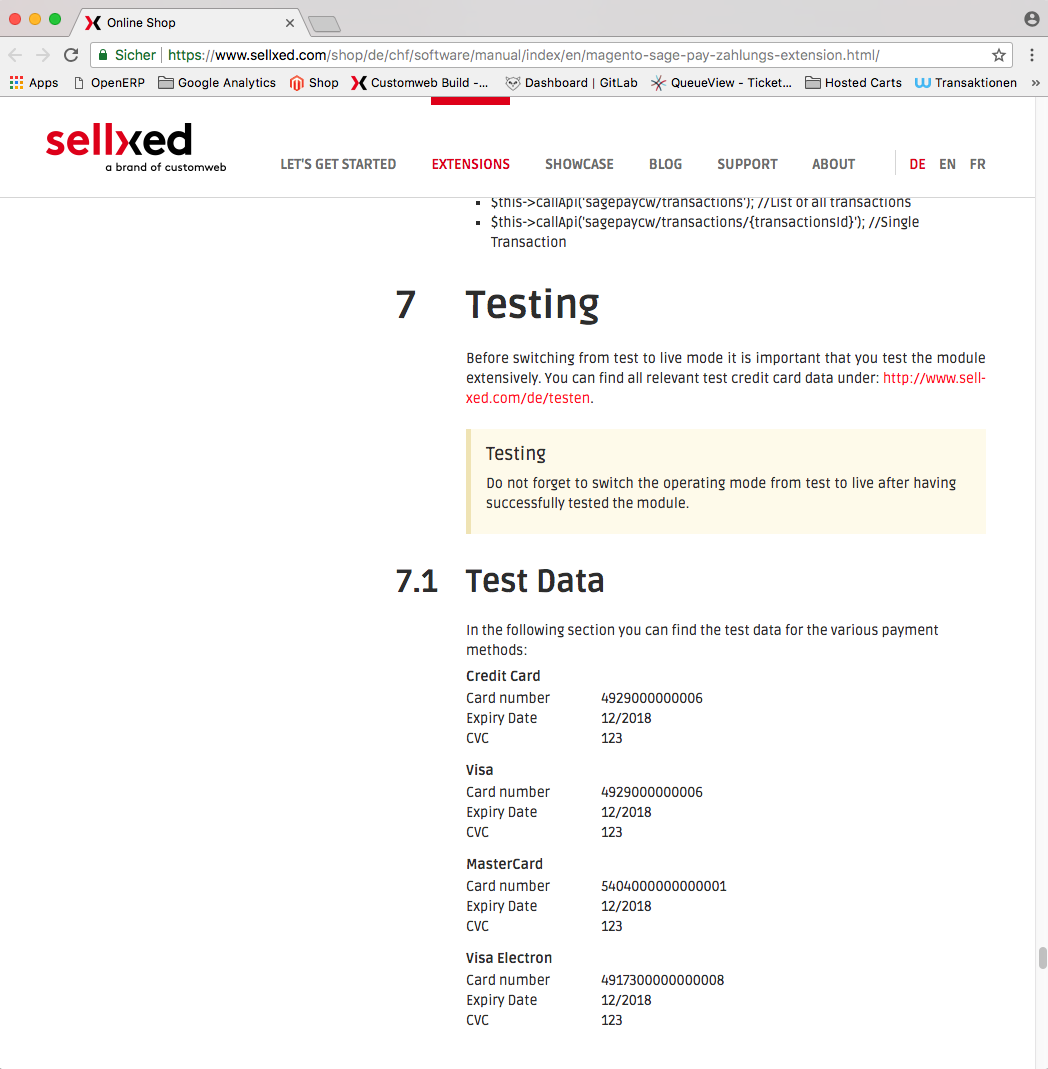 FAQ
In the installation instructions available in every extension in our sellxed online shop or in our knowledge base you will find a list of the most common errors and their correction. The following screenshot shows you how these installation instructions are displayed. If this information does not help you, our support is available by phone or electronically.