Purchasing the sellXed Plugin
Accepting credit and debit cards in your online shop has never been so easy!
The big advantage of our payment modules is that you can accept payments in your online shop in a few steps and without requiring any programming skills. In addition, we offer you a moneyback-guarantee in case the payment module should not work in your shop. All our modules can be found in our online shop.
1. Choosing the Right Plugin
In order for you to not get lost in the module jungle, we have placed a filter at your disposal. The module list will be adjusted according to the criteria you have marked. So choose your shop system and Payment Service Provider with help of the filter and the correct modules will be listed instantly.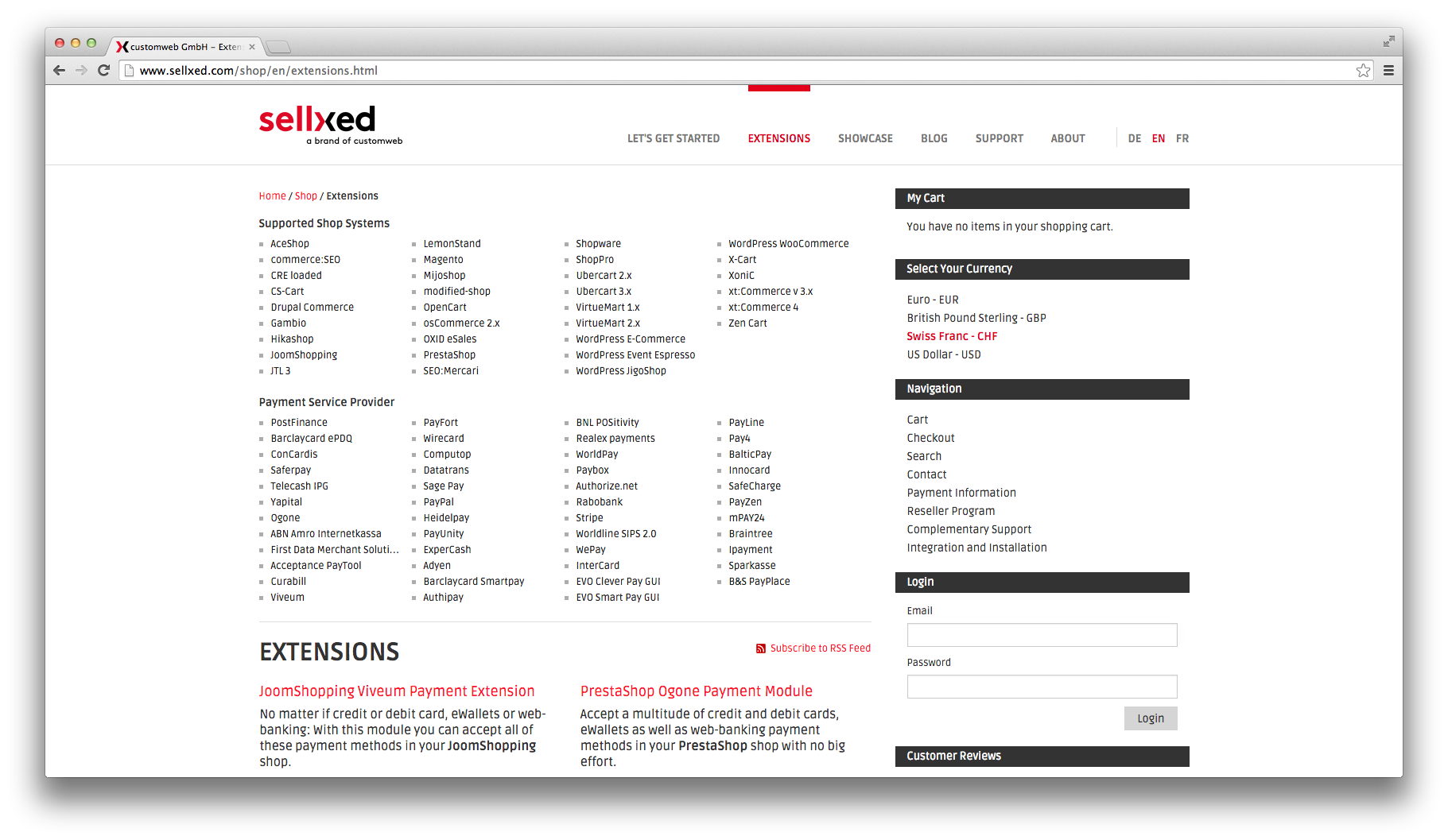 2. Choosing the Right Options
Please take note:
In the product description and in the features list you can find important information on the functions of the module and more importantly an overview over the supported methods of payment processing.
Before completing your purchase we will require some information regarding the preferred support period and the use of our installations service.
Support Period: The support period regulates your access to all our updates as well as the email and phone support. Per default you receive one year free of charge access to all our new releases. However, you also have the option to prolong the support period to 2 years and thereby profit from a discount of 25% on the second year. You will be contacted regarding the renewal of the contract before expiry of the support period. You are however not obliged to extend the contract.
Installation Service: You have the option of having the installation and integration in your shop carried out by us. The installation service guarantees you a seamless integration of the payment module into your system. We will take care of the installation and configuration in your shop as well as of the configuration with the Payment Service Provider. After completion of the order you will be requested to send us the necessary data for the installation.
Shop URL: Entering the shop URL for ordering the license is obligatory. More information on our licensing model can be found under Software License Agreement.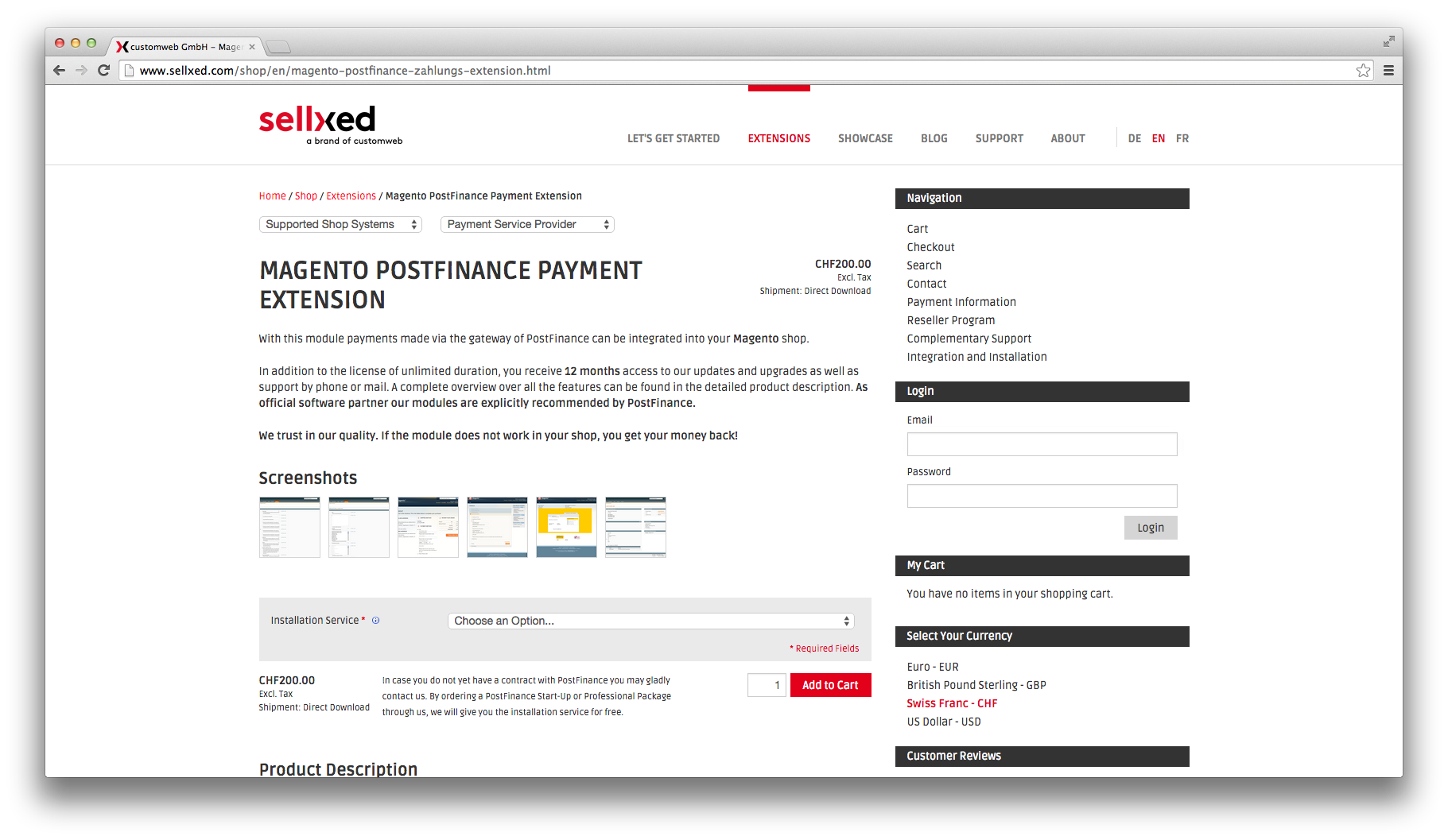 3. Complete the Purchase
After having entered the shop URL and having chosen all the remaining options, click add to cart and then then proceed to the checkout. We accept all common payment methods in our shop.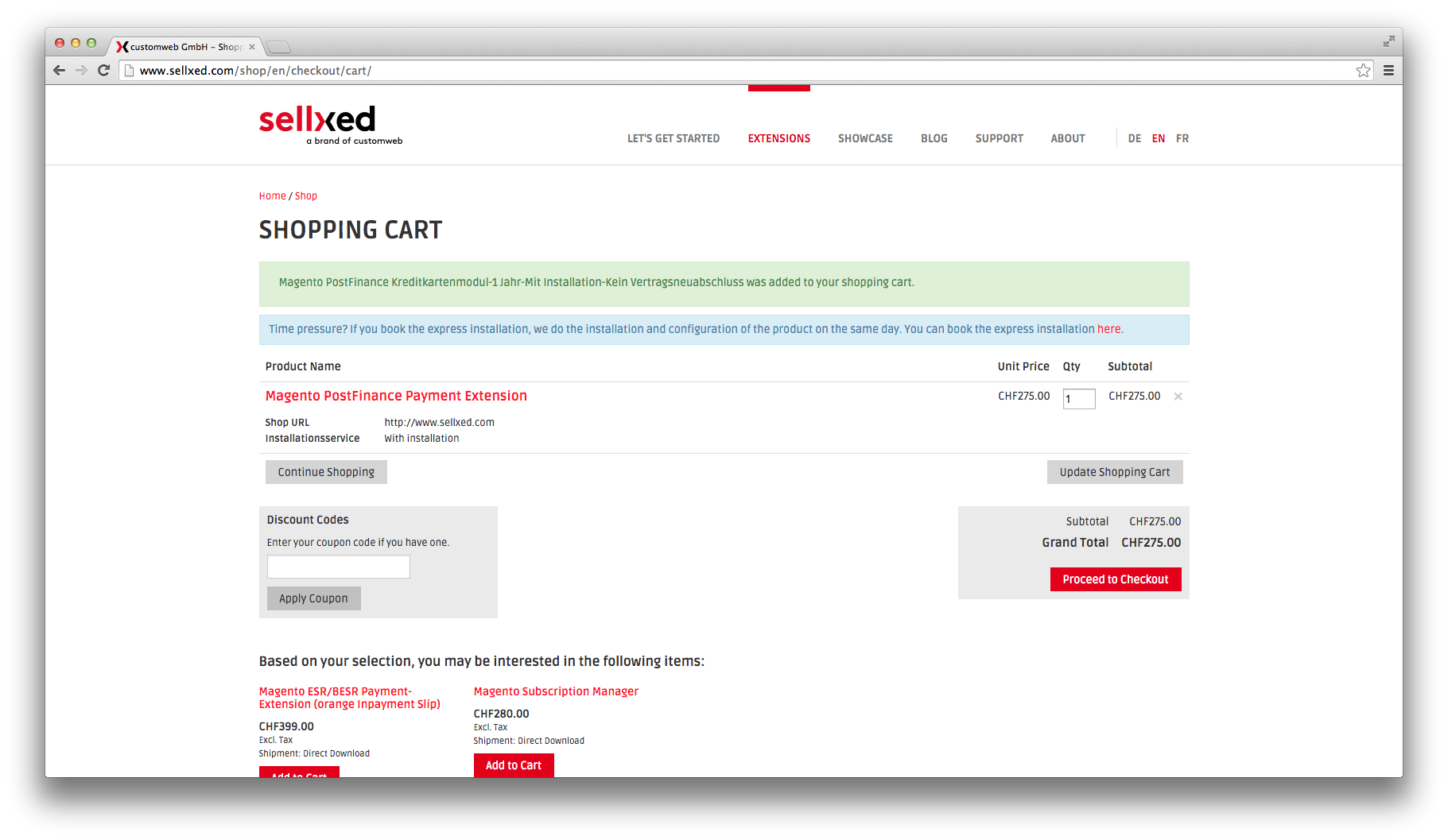 4. Download of the Module
After completion of the order, the module is available for download in your customer account under My Downloads. Here you can also access the latest version of the module. Our RSS-Feed, specifically created for your module, keeps you informed about new releases. Find out more about this under Updates and Upgrades.